WELCOME
 TO LUMINIS SCHOOL OF MEDICAL SCRIBING
THE BEST MEDICAL SCRIBING &
CODING
INSTITUTE IN KERALA
Are you in search of a job-oriented course in Kerala? Then it is high time to invest your time to study medical scribing or medical coding. For training to become a medical scribe/ medical coder, the Luminis Institute of Skill Training PVT. LTD. (LIST) is one of the best in Kerala. It has branches all across Kerala, specifically in Mavelikara ( Alappuzha ), Ernakulam ( Kochi ), Trivandrum, Calicut ( Kozhikode ), Kannur, Palakkad and Perinthalmanna(Malappuram). LIST is the first medical scribing / medical coding institute in India to provide diploma courses with a 100% placement guarantee or 100% cash-back if students do not get placed even after they complete their training. Luminis has become the medical scribing institute in which more than 75% of medical coding/scribing aspirants in Kerala wish to study or get trained. We made this possible with the values we uphold- quality, transparency, and commitment. We give prime concern to providing quality training with internationally accredited training standards to help students acquire a prosperous future.
The process of Medical Scribing is documenting the interactions between a doctor and their patient. It includes handling medical data and assisting healthcare professionals. The documentation process aims to improve the efficiency of medical procedures.
A set of specific alphanumeric codes must get established to define medical procedures. Such codes are generated from documenting medical records such as the transcription of physician's notes, radiologic results, etc. So, we can define medical coding as the process of transforming such records into universal alphanumeric codes.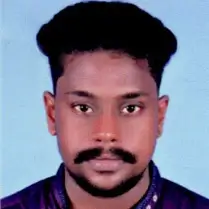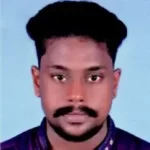 First of all, I would like to thank Luminis Institute of Skill Training PVT. LTD. for helping me to achieve my dream. They have given me such a great opportunity to master the art and science behind the medical scribing industry and in learning the different approaches to scribing skills and competency.
OUR
CERTIFICATIONS AND AFFILIATIONS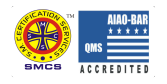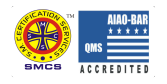 FREQUENTLY
ASKED QUESTIONS
Is medical scribe and transcriptionist same?
No. Transcriptionist only work outside of the facility and transcribes audio dictated by the doctor whereas the scribe works in the office with the doctor and documents in real time.
Do I need a degree to become scribe?
No, you do not need a degree to become a scribe. People become scribe to gain experience in the medical field.
What will I learn being a medical scribe?
You will know all medical terminology in the specialty. You learn the process of medical decision and how to approach different diagnosis. This is helpful for students who want to pursue career in medical field.